Our Near Quantum Platform
Our Near Quantum Solutions use our proprietary algorithms, QUBO's and specialized digital optimization software and methods along with HPC hardware to deliver high quality Quantum type results. Based on our R&D on medium scale size problems, we have been able to successfully demonstrate comparable results versus a hybrid quantum model. The platform is scalable to handle larger problems.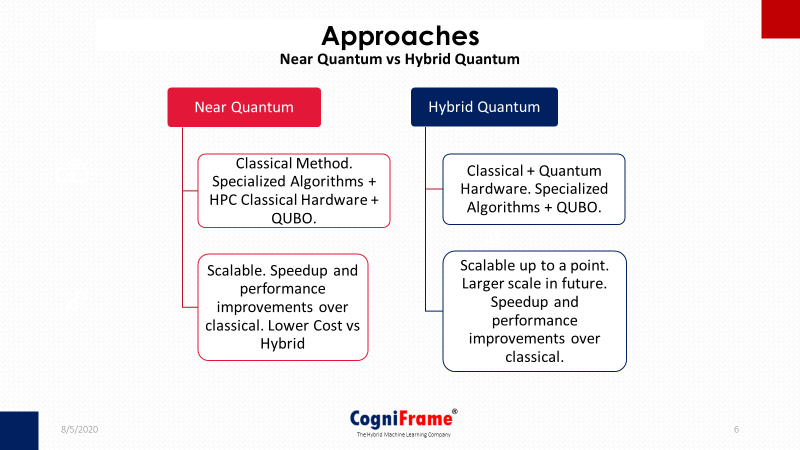 The combination of Near Quantum and Hybrid Quantum provides a path to a dual strategy; problems with a very large number of features/variables can be optimized using Quantum while smaller or mid sized ones can be handled using our high performance classical model with superior results vs existing traditional methods. Also, areas that involve constant optimization would benefit from the lower cost Near Quantum approach. The process involved in both scenarios involves creation of QUBO's. But there are some differences in the overall construct and tuning process. The Near Quantum platform is scalable and can be accessed via simple API's.
At CogniFrame, we believe that in the long run Near Quantum approaches will work side by side Hybrid Quantum approaches as this provides the best financial business case outcome.